Discover more from Legendary Scoop
Tech and gadget news through editorials, reviews, and sporadic essays. From the mind of Max Buondonno.
Apple Music's spatial audio is great, but will it affect the industry?
Dolby Atmos is finally available for Apple Music subscribers, and it could lead to a wider trend in the streaming industry as more companies bank on experiences rather than exclusivity.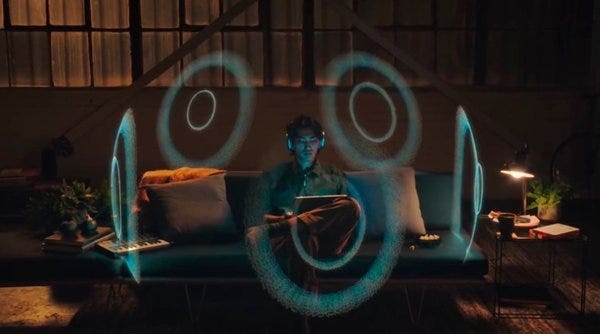 Following Tuesday's announcement that it was now available, Apple Music's new Dolby Atmos-powered Spatial Audio feature in Apple Music is finally rolling out to a majority of subscribers. The feature upgrades the listening experience of music by essentially boosting the quality of the mix of each song so it feels like a setup of stereo speakers firing from every direction.
It took a little while to roll out to everyone, and it eventually got to my iPhone and iPad after I left them alone overnight. Since then, I've been listening to some albums that have added Dolby Atmos streaming, and I've been pretty impressed with how it sounds.
I paired my Beats Solo3 Wireless headphones to my iPhone and fired up No Pressure by Logic, one of the few albums to debut with support for spatial audio. I've listened to that album dozens of times so I know how each song sounds without Apple's enhancements, and let me tell you, it's a world of difference.
Samples on songs like "5 Hooks" and "Hit My Line" are much wider across the sound stage, and you can hear greater depth like bass lines in the background as if they were coming from behind you. I've also been listening to Dangerous by Morgan Wallet with Dolby Atmos, and everything from piano chords to guitar strings sound as if you're sitting in the middle of a jam session with Morgan and his band because of their multi-directional qualities.
The effects are quite impressive, as they should be given Apple's investment into making them a huge part of Apple Music's appeal. But the question now becomes how the rest of the industry will change because of the feature.
We saw lossless audio go mainstream thanks to Tidal, a streaming service that capitalizes on providing the highest-quality streaming experience for audiophiles. The platform struggles to compete with more popular alternatives for a number of reasons, but for years it's been the place you go if you want to stream music in the highest definition possible.
Of course, this will change in the near future. Apple Music has already rolled out lossless audio for its subscribers, and Spotify plans to do the same later this year. But if it weren't for Tidal's innovation, for their dedication to providing lossless audio quality to subscribers, Apple and Spotify might've never added the feature.
My point? Someone has to be first to see how people respond. Obviously, enough people want lossless audio for Apple and Spotify to justify adding it to their platforms, and it looks like there might be a chance that happens to Dolby Atmos.
Eddy Cue, one of Apple's senior executives, says spatial audio for music will do what HD did to television. "Today, where can you watch television that's not in HD?" That's a huge claim to make, not just because it sheds light on Apple's dedication to support it, but because it may offer a glimpse at where the industry is going.
At this point, it's easy for any major corporation to create a streaming service. You cut a few licensing deals, build a few apps, and charge people $10 a month. It's a process that's been repeated numerous times, often without success because of how stiff competition is in the industry. But if there's gonna be fiercer competition in the future, new innovations and – most importantly – new experiences will need to be created.
As I type this article, I'm listening to a rattle shake in front of me while I listen to Morgan Wallen's "865." It sounds stupendous, and it's all the more reason for me to stick with Apple Music. I'm actually at the point where Spotify's gonna have to try hard for me to come back to them for all my personal listening. Apple Music just sounds better now.
Will Spotify respond to spatial audio? Will the industry take a turn toward new listening experiences instead of who has the latest exclusive album? Will other streaming platforms like Pandora or Deezer try to mimic spatial audio and potentially make it better? Or will Apple simply offer proprietary standards and have a slight edge over competitors?
That all remains to be seen, but it's likely some sort of alternative will show up eventually. Things are just getting started for new ways to listen to your music.
In the news...
Google
The June 2021 security patch is rolling out to Pixel phones. It's got a lot of cool new features like miniature Astrophotography videos, a passcode-protected folder for photos, more convenient snippets of suggested text in Gboard, and more.
Rumors around a foldable Pixel phone are also starting to gain momentum. Samsung will reportedly begin to manufacture foldable OLED screens for Google, Vivo, and Xiaomi in October. It's still not clear what Google will do with a foldable Pixel, but it's said to feature a 7.6-inch inner screen which will be nice. 9to5Google has some additional details if you're curious.
Google is also rolling out an update to Meet on Android that lets you blur the background of your video camera. You can also select "hand-picked images" as your background, which means you'll be stuck with whatever Google gives you. Still, it's a handy feature for when your office or home is a wreck and don't feel like showing it off to your colleagues.
Instagram
Platforms are becoming more and more open with their users to try and instill confidence on the internet, and Instagram's diving straight into the trend with a whole blog post about its algorithms and how they work. It's a fascinating read that tries to extinguish speculation that the algorithm suppresses certain people's viewpoints unfairly.
Microsoft
Wanna compose emails, schedule meetings, and search through Outlook using your voice? Microsoft is now giving you that option in Outlook for iOS. It's powered by Cortana, the voice assistant everyone thinks is dead until it's not, and will let you access virtually every section of the app with your voice. The feature will eventually reach Android.
Adobe
If you own an M1-powered Mac and use Adobe's Lightroom Classic application, today's your lucky day: there's a proper M1-optimized version of the app now rolling out to Creative Cloud subscribers. Adobe says performance should be "about twice as fast" as the Intel-based version of the app. It'll probably be a noticeable improvement given how Apple's M1 chips and software have surprised and delighted reviewers in the past.
Coming soon...
A review of the Google Pixel Buds A-Series.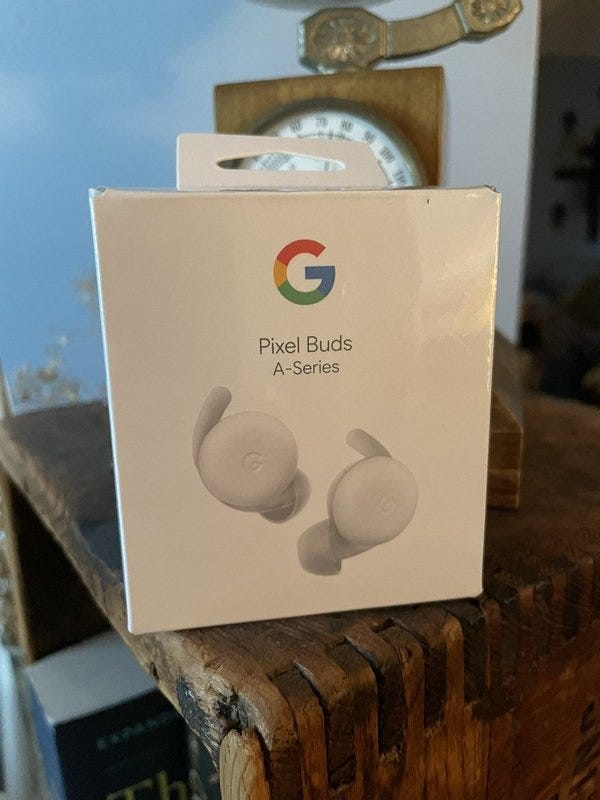 Got 'em! #PixelBudsASeries @madebygoogle https://t.co/lMB9ALKOGt
Your personal technology reporter, staying on top of consumer gadgets and apps so you don't have to.
If you don't want these updates anymore, please unsubscribe here.
If you were forwarded this newsletter and you like it, you can subscribe here.
Powered by Revue